Awareness packages are designed with one thing in mind: getting maximum media exposure for you or your company or organization. Our campaign packages include refining and positioning your message for optimum media interest, crafting the appropriate media advisory or news release, building a targeted media contact list, acquiring compelling photography, posting your information online for media access and hyperlinking, disseminating via newswire, pitching the appropriate beat reporters and editors, monitoring your exposures, and providing an evaluation of the results.
We've included links to media placements achieved by Absolutely PR initiatives - local market, trade press, national, international, product reviews, blog press and op-ed bylined article placement. For the most recent news, link to the Absolutely PR News Feed blogspot. Further, a listing of "news hooks," follows (plus links to example campaigns) that can act as "media magnets" for your company or organization:
Merger/Acquisition or Strategic Alliance/Partnership
Awards or Other Special Recognition
New Technology or Breakthrough Application
Performance or Company Milestone
New Contract Announcement, License or Agreement
Consumer Health Advisory or Safety Alert
Survey Findings
Controversy
Safety Initiative
New Board Leadership and Appointments
Maggie Chamberlin Holben, APR, owner of Absolutely Public Relations, brings a battery of marketing and PR skills, depth of professional contacts, and breadth of ideas necessary to achieve optimum awareness for your organization. She is an accredited member of the Public Relations Society of America, PRSA, and a member of its Counselors Academy. Holben is frequently interviewed by the news media as a PR Expert, offering perspective, insight and personal knowledge about the practice of public relations and the PR industry.
Holben's Expert Profile can be found by clicking here. In addition, Holben's PR articles are posted at Evan Carmichael's "Motivation and Strategies for Entrepreneurs" website -- link directly to Holben's articles at the Evan Carmichael site. Plus, Holben's Guide To Effectively Using PR Tactics was published by the Work.com website.

E-mail Maggie Holben at info@absolutelypr.com or call 303.669.3558.
E-mail for more information about Absolutely PR

Denver is a world-class city. Take a look at the Best of Denver "Let's Go" video, produced by Visit Denver: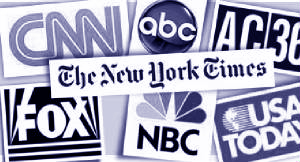 Link to media placements:
Local Market PR – Denver
Denver Post – "Denver-based Sapphire Technologies gets funding for gemstone-tipped dental instruments" – for Colorado Institute for Drug, Device and Diagnostic Development
InnovatioNews – "BioWest 2014 offers insight on creating healthier workforce, getting products to market" – BioWest 2014
Denver Business Journal – Colorado "Biotech industry honors founders, companies" - for Colorado BioScience Association
9News – "Fort Collins, Colorado, making strides in doggie cancer'' – For BioWest 2012
Colorado Public Radio – Colorado Matters - ''Colorado Biotech's Big Day" – for BioWest 2012 - MP3
Product Reviews
The Suburban Jungle Blogspot – "Organic Gardening with Fish Rich Fertilizer - Updates" – for Fish Rich Organic Fertilizer Organic Gardening with Fish Rich Fertilizer
Akron Ohio Moms Blog – "Organic Fertilizer that Works! Fish Rich Review" – for Fish Rich Organic Fertilizer - PDF
AbsolutelyPR.com Blog Updates:
More Absolutely PR placements: