Friday, February 26, 2010
Colorado Institute for Drug, Device and Diagnostic Development: "With $4.75M in hand, institute helps biotech startups"

"Local bioscience industry boosters have formed a state-supported nonprofit institute to fund biotechnology startups and provide them executive leadership at their earliest stages.
The Colorado Institute for Drug, Device and Diagnostic Development (CID4) is armed with $3.75 million from the Colorado Office of Economic Development and International Trade and $1 million from the Fitzsimons Redevelopment Authority in the next five years."
Link to the Denver Business Journal feature
3:17 pm est
CID4's first funding solicitation deadline is March 1st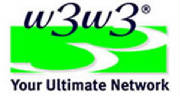 From w3w3's Larry Nelson recapping his interview with CID4's Rick Duke and Kevin Smith:
"Kevin added, 'Back in late October when we last talked, we were poised to start operations, doing a lot of planning but we hadn't really started yet. The good news is since then we've finalized our grants with the State of Colorado and our grant with the Fitzsimmons Redevelopment Authority and we're ready to start operations. We've actually launched that first solicitation for technology. But in order to do that we've brought together a business and technical advisory committee consisting of some of the top leaders in the State of Colorado, both in the financing of early stage companies as well as folks with understanding of the medical drug technology development process and the medical device technology process.'"
"Larry asked, 'Rick could you tell us about the solicitation process and what kind of investments you're actually looking for?' 'We have a solicitation process that involves a very simple and straight forward application that's available on our web site and it's open for private companies as well as research institutions or even individual inventors to submit. The caveat is we are looking for technologies that are ready to enter clinical development.' Submissions are due March 1, 2010 and commercialization is a key word."
Link to the w3w3.com site (posted 2/22/10)

Link to download the mp3 from w3w3.com
3:13 pm est
Thursday, February 18, 2010
Colorado Cleantech Industry Association & IBM Focus on Smart Water Feb 25 at DU Craig Hall Community Room
3:06 pm est
Bell Perch™ Featured: Culinary Schmooze
"Yellow perch – the sweet, mild tasting fish that everyone loves, especially at Friday Night Fish Fries – is now officially back in time to kickoff the Lenten season. The rollout of Bell Aquaculture's breaded yellow perch products and launch of the Bell Perch™ Online Ordering System means ample supplies of yellow perch fillets will now be available year around. Bell Aquaculture owns and operates of the nation's largest yellow perch farm in Albany, IN, with corporate headquarters and production facilities nearby in Redkey, northeast of Indianapolis."

Link to the Culinary Schmooze article
3:05 pm est
2009 ACG Corporate Growth Award Goes to Baxa Corporation
"Baxa is a Douglas County-based medical device and software firm with annual sales of about $145 million that has been growing steadily in the annual 11 percent to 14 percent range.

Baldwin gratefully acknowledges the 2009 ACG Corporate Growth Award 'celebrating a leading company with steady growth and annual sales exceeding $100 million,' a description that fits Baxa like a glove."

Link to the Colorado Biz Magazine posting
3:03 pm est
Monday, February 1, 2010
CID4 Launches Today with a Statewide "Call for Proposals" From Colorado Life Science Technologies In Need of Funding and Active Management
The Colorado Institute for Drug, Device and Diagnostic Development (CID4) officially launched today with a statewide "Call for Proposals" from Colorado life science technologies in need of funding and active management. The announcement is made by Kevin M. Smith, CID4 Executive Vice President/COO and spokesperson, who says "CID4 is a private, not-for-profit entity, formed in 2009 to bridge the gap between basic research and successful product commercialization, thereby creating more Colorado jobs in the life science industry."

Link to the PR Web newswire

Link to details about the solicitation and submission form
6:19 pm est