Friday, April 30, 2010
Denver Business Journal:
PRSA Colorado President Elisabeth Monaghan contributed another bylined article to the Denver Business Journal today: "PR pros can help executives enter networking circles." In the article, Elisabeth kindly quoted me (Maggie Holben, author of this news feed blog):
"While some executives say they lack the time to network, Maggie Holben, owner of Absolutely Public Relations in Lakewood, says they still can establish professional contacts and enhance their company's community exposure.

'Good networkers are active in community organizations,' she said. 'They aggressively pursue and serve on committees and hold board positions, including officer stints — even if those organizations center on their children's school or extracurricular activities. If an executive doesn't have the time to volunteer, he can readily share his company's management and accounting talents, and he views this as an opportunity, not a chore.'

Holben also recommends that executives encourage others in their organizations to volunteer their time and talents, sit on nonprofit boards or join professional organizations.

'It is much easier for a public relations professional to nominate an executive for an award or promote a company when the organization invites and is recognized for creating a culture of community involvement,' she said."
Read more at:
http://www.bizjournals.com/denver/stories/2010/05/03/smallb4.html
5:53 pm edt
Thursday, April 29, 2010
Colorado's Bioscience Industry featured in European Life Science Journal
A bylined article by Leah Kientz, CBSA Director of Public Policy & Programming, is featured in the current issue of the
European Life Science Journal
, "Europe's International Journal for Life Science." Found on page 64, this is the fourth collaboration between ELSJ and CBSA. The current ESLJ issue will be distributed next week at the BIO Convention in Chicago:
"USA: Colorado's bioscience industry boasts a strong infrastructure.
Buildings that encompass a city would crumble without a strong foundation, and a great industry community requires the same sturdy infrastructure. The Colorado bioscience community has a strong infrastructure supporting it, but over the last year that foundation has become even stronger...Colorado's research institutions have grown in capacity and have been able to sustain this growth through the support of new endeavors."
Link to the new ESLJ (page 64: "Colorado's bioscience industry boasts a strong infrastructure")
5:53 pm edt
9News/Denver: Score a job in Colorado's hot BioScience industry
"JEFFERSON COUNTY - the Colorado BioScience Association is hosting a Career and Resource Fair on April 28th, at the Jefferson County Fairgrounds. We featured a preview on 9NEWS 5 a.m. [CaridianBCT Recruiting Manager Michael Reilly interviewed with Kyle Dyer on behalf of the CBSA Career Fair].

The Fair is Wednesday, April 28, from 1:00 to 4 p.m. and will bring together students and job seekers looking to learn more about bioscience industry employment and training opportunities in the state.

The announcement was made by Denise Brown, CBSA Interim Executive Director, who says the fair is being held in response to company growth and workforce demands in Colorado's bioscience industry."

Link to the 9News posting
5:42 pm edt
Colorado BioScience Association names nine to board

April 21, 2010 - The Colorado BioScience Association appointed nine new board members at its annual meeting Tuesday in Erie. They are:
Denise Brown, principal, DM Brown LLC. (Brown is serving as CBSA's interim executive director
following the resignation of John Collar as CEO in February).
Betty Iverson, state government affairs, Johnson & Johnson.
Ruth Lytle-Barnaby, executive director, Poudre Valley Health System Foundation.
Nick Saccamono, chief technology officer, SomaLogic.
Chris Smith, president, Cochlear.
Will Vaughn, director of technology transfer, Colorado School of Mines.
Jim Wilson, senior audit manager, Ernst & Young.
Dan Wittenberg, partner, Snell & Wilmer.
Michael Weiner, partner, Dorsey & Whitney.
Link to the article
5:38 pm edt
Northern Colorado's Lytle-Barnaby joins CBSA board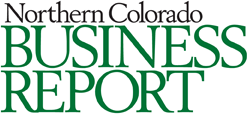 April 21, 2010 - ERIE - Northern Colorado has another representative on the Colorado BioScience Association board following the appointment of new members at the organization's annual meeting Tuesday night.
Ruth Lytle-Barnaby, executive director of Poudre Valley Health System Foundation, now sits on the board with Sean Moriarty, vice president and general council for Fort Collins pharmaceutical manufacturer Tolmar and the only other board member from Northern Colorado who was reappointed at the meeting.
Link to the online article
5:35 pm edt
Bell Perch Breaded Line & Online Ordering System Featured in March Fish Farming International
5:31 pm edt