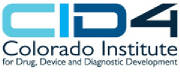 The Colorado Institute for Drug, Device and Diagnostic Development has selected Ft. Collins, Colorado-based Veterinary Emerging Technologies Development Corporation (VetDC) to receive funding and management assistance. VetDC in-licenses, develops and commercializes technologies to address serious unmet medical needs in companion animals. The announcement is made by Kevin M. Smith, CID4 President & CEO, who says, "CID4 is providing funding as well as access to CID4's expert management team's experience and deep network of potential partners and funders to advance VetDC's cancer-focused veterinary products."
Performance highlights of CID4 and its funded entities to date include:
* $1.25 million in investments by CID4 has allowed an additional $1.3 million in third party financing into Project companies.
* 20 jobs created within 18 months.
* FDA clearance to market Sophono, Inc.'s Alpha 1 abutment-free, bone anchored hearing device in the US and Europe.
* Rapid progression in PeptiVir's research and development of its universal influenza vaccine.
* Established a continuous application process so technology owners can apply when they are ready (versus the prior model which was limited to semi-annual solicitations).
* Redevelopment of the CID4 website to provide a more interactive experience and provide more benefits to visitors, as well as provide a direct link to technology submissions.
Link to the PR Newswire release
Link to the Pitch Engine Social Media Release
Link to the profile article in Genetic Engineering & Biotechnology News
Link to the 2011 Denver Business Journal Feature on CID4 'With VCs quiet, nonprofit helps fund biotech startups'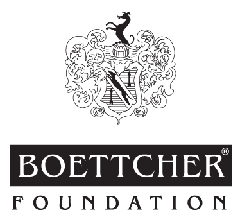 The Boettcher Foundation Board of Trustees has released the names of the five early-career scientists selected for the second class of Boettcher Investigators in the Webb-Waring Biomedical Research Program. The announcement is made by Edward D. "Ted" White III, Chairman of the Boettcher Foundation Board of Trustees, who said "Our board is very pleased to embark on the second year of this important program, assisting early-career investigators in Colorado to continue their important research."
Launched last year, the Webb-Waring Biomedical Research program fills an unmet need in the state by assisting early-career investigators engaged in biomedical sciences to advance their research. Further, the program honors the tradition of Colorado's Webb and Waring families by investing in science that has the possibility of making significant contributions to human health.
Timothy W. Schultz, President and Executive Director of the Boettcher Foundation, said "Through this program, the Boettcher Foundation has been able to bring resources to an area where funds are currently lacking and where federal and private research programs provide limited support. Early-career investigators quite frequently have a difficult time securing a first opportunity at an independent research effort that will move them out of the laboratory of their mentors and onto their own new and exciting areas of discovery."
The 2011 (second) Class of Boettcher Investigators in the Webb-Waring Biomedical Research Program includes:
* Zhe Chen, Ph.D. , Assistant Research Professor of Molecular, Cellular and Developmental Biology, University of Colorado Boulder, "Axon Guidance During Neural Development"
* Robert C. Doebele, M.D., Ph.D., Assistant Professor of Medical Oncology, University of Colorado Anschutz Medical Campus, "Resistance Mechanisms In Oncogene-Driven Lung Cancer"
* John D. (Nick) Fisk, Ph.D., Assistant Professor of Chemical and Biological Engineering, Colorado State University, "Bacteriophage Biomedical Devices and Engineering"
* Jing H. Wang, M.D., Ph.D., Assistant Professor of Immunology, University of Colorado Anschutz Medical Campus, "Antibody Production and Genomic Instability in B Lymphocytes"
* Tingting Yao, Ph.D., Assistant Professor of Biochemistry and Molecular Biology, Colorado State University,
"Ubiquitin-Dependent Signaling"
Individual grant amounts for these research projects range from $200,000 to
$300,000. The grant amounts varied based on funding allocated to each institution. Per program guidelines, the minimum budget was required to be $200,000.
Link to the Business Wire Release