Sunday, October 16, 2011
Cover Article and National Trade Jounal Placements for Bell Aquaculture by Absolutely PR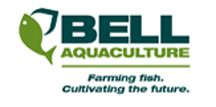 Quoting from the special report in the
Indianapolis Business Journal
by Sam Stall: "The ISA's golden boy is Redkey-based
Bell Aquaculture
, the state's only industrial-scale fish farming outfit. While Indiana's aquaculture industry produces only 1 million pounds of fish annually, expansion plans at Bell will double that number by next year. And the technology the company is developing could pave the way for even higher production. Put simply, company officials have figured out how to raise their fish—yellow perch—indoors under highly controlled conditions, just as chicken and hog farmers do. The company's plant raises 1.8 million fish annually. That number will balloon to 3 million when a $5 million expansion wraps up in 2012. To no surprise, Bell President Norman McCowan is bullish on Indiana's aquaculture potential, believing that the state (and his company in particular) possesses the three things necessary to make a go of it: sustainable technology, readily available food (soybeans) and water, and funding."
Subscribe to the IBJ

Bell Aquaculture is featured in the current edition (Volume 10, Issue 4 2011) of
Fish Farming News - Aquaculture's National Newspaper
. Quoting from the article by FFN Contributing Writer Brian Robbins: "'Vertically integrated' is a phrase that Bell uses frequently in describing itself: pretty much self-sufficient, relying only on outside suppliers for fee. Other than that, they've built their own little world in five years' time and can definitely call their fish their own, from broodstock and eggs, to harvesting and processing on the other end. With their existing facility, Bell is looking at producing 1.8 million yellow perch in a one-year growout cycle. The new addition that's currently under construction (with plans to be up and going by October) will add another 3 million yellow perch a year to Bell's forecast. But wait - it doesn't stop there: Bell's next expansion will boost that number significantly, with the company hoping to have the capacity to handle an additional 7.5 million perch by 2013."
Link to FFN for subscription details
Link to the Bell Aquaculture News Feed Blog
2:28 pm edt
Tuesday, October 11, 2011
MedivanceŽ Inc. Arctic SunŽ Products Are the Preferred Choice of the top-10 of the U.S. News & World Report 2011-12 Honor Roll Hospitals

Building on a track record of serving the nation's top ranked hospitals, Medivance® Inc. is pleased to announce the top-10 of U.S. News & World Report 2011-12 Honor Roll Hospitals are all users of its Targeted Temperature Management™ product, the Arctic Sun®. The announcement was made by Robert Kline, President & CEO, who stated, "It is often said that you are known by the company you keep, and we are honored to be affiliated with the top tier of the U.S. News 2011-12 Honor Roll Hospitals. The Medivance Team is very proud of this achievement."
Body temperature, systematically measured and reported as a vital sign, contributes to maintenance of normal physiology and affects the processes leading to recovery after illness. Intentional manipulation of body temperature has therefore emerged as a key treatment strategy for hospitals. The Medivance® Arctic Sun® brings precision Targeted Temperature Management™ to the highest level of performance available today for intentionally manipulating body temperature as a treatment strategy.
"Our Arctic Sun® 5000 is really the only product in the market that can achieve, with precision, a prescribed order set for temperature management with consistency for each patient. This is of particular importance in the hospital environment for Continuous Quality Improvement , thus it's not surprising the top-10 Honor Roll hospitals make use of our technology," Kline explained.
Link to the PR Newswire
Link to the PRWeb Newswire
Boulder County Business Report: Medivance serves top-ranked hospitals
11:22 am edt