Tuesday, March 11, 2014
Cat Care Society: Wed. March 19th: California Pizza Kitchen Raises Funds for Cats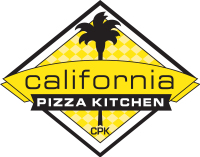 Feasting For Felines - Restaurant Fundraiser

California Pizza Kitchen locations in Denver, Boulder and Colorado Springs will raise funds for Cat Care Society all day Wednesday, March 19, 2014. Twenty percent of proceeds -- including dine-in, take-out, catering and all beverages -- go to Cat Care Society.

Just bring in this flier.
1:26 pm edt
FierceBiotech: 'The top 15 cities for biotech venture funding' - Metro Denver Ranks 12th

Quoting from the March 6th posting by FierceBiotech, where Metro Denver is 12th in the ranking:
"Thanks in large part to the influence of the University of Colorado in nearby Boulder, the Denver metro area is home to a small but growing life sciences community, and while its 2013 haul pales in comparison to those of the nation's established hubs, the Mile High City is shaping up to be a fertile ground, particularly for med tech companies."
Link to FierceBiotech
1:21 pm edt