Friday, April 4, 2014
Happy 50th! to PRSA's Accreditation in Public Relations Program...and many more...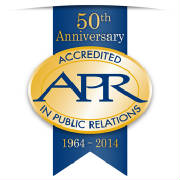 Background from the Public Relations Society of America (PRSA):

"2014 marks the 50th anniversary of the Accreditation in Public Relations (APR), the profession's only national credential. In addition, to celebrating the APR's position as the industry's gold standard for professional excellence, April has been designated as APR Month."

Maggie Chamberlin Holben, APR, has been an accredited PRSA member since 1985.

Here's a look back at Maggie's announcement from 1985 (no she hasn't been accredited the full 50 years that APR has existed)...that's a Columbia portable computer with dual floppy disk drives in the photo (you had to know DOS language to run it). The printer was dot matrix. Boom boxes were the iPod of the day. Maggie liked cats back then (notice the ceramic one on her desk):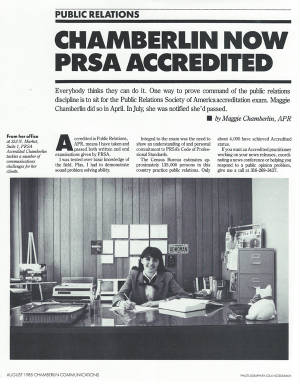 12:41 pm edt
Tuesday, March 11, 2014
Cat Care Society: Wed. March 19th: California Pizza Kitchen Raises Funds for Cats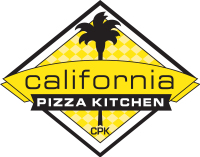 Feasting For Felines - Restaurant Fundraiser

California Pizza Kitchen locations in Denver, Boulder and Colorado Springs will raise funds for Cat Care Society all day Wednesday, March 19, 2014. Twenty percent of proceeds -- including dine-in, take-out, catering and all beverages -- go to Cat Care Society.

Just bring in this flier.
1:26 pm edt
FierceBiotech: 'The top 15 cities for biotech venture funding' - Metro Denver Ranks 12th

Quoting from the March 6th posting by FierceBiotech, where Metro Denver is 12th in the ranking:
"Thanks in large part to the influence of the University of Colorado in nearby Boulder, the Denver metro area is home to a small but growing life sciences community, and while its 2013 haul pales in comparison to those of the nation's established hubs, the Mile High City is shaping up to be a fertile ground, particularly for med tech companies."
Link to FierceBiotech
1:21 pm edt
Wednesday, September 4, 2013
Leading CEOs Keynote 2013 Rocky Mountain Life Science Investor and Partnering Conference in Denver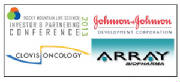 The 2013 Rocky Mountain Life Science Investor and Partnering Conference keynote breakfast will include Kyle Lefkoff, founder and General Partner of Boulder Ventures, leading a conversation with the CEOs of Colorado's two premier publicly-traded pharmaceutical companies – Patrick Mahaffy, Founder and CEO of Clovis Oncology and Ron Squarer, CEO of Array BioPharma. The announcement is made by April Giles, President and CEO of the Colorado BioScience Association (CBSA) who says the regional conference will also feature a keynote luncheon presentation by Jeff Calcagno, M.D., Principal, Venture Investments, Johnson and Johnson Development Corporation.
Lefkoff, one of the region's leading venture capitalists and a member of the conference steering committee since 2009, says: "Clovis Oncology and Array BioPharma have been incredibly successful reaching both funding and developmental milestones. This is a great opportunity to hear first-hand from their leadership how they have achieved this success and what they look forward to in the future."
Link to the Business Wire release
Link to the PitchEngine Social Media Release
2:51 pm edt
Friday, August 23, 2013
Viewpoint: 'Building more investors is vital to the Colorado economy'

Quoting from today's posting in the Denver Business Journal:
"Since January 2011, we've created 97,000 jobs and now have 2.4 million jobs in the state — prerecession levels. And we have the fourth-fastest job growth in the nation. We are continuing to successfully woo a number of industries and we're enhancing our advanced industries with a 10-year, $150 million investment.
We are just missing one key piece of the economic pie: investors. Venture-capital investment is critical to the growth of successful startup companies...
...We're working on creating more funding opportunities. OEDIT, in partnership with the
Colorado BioScience Association
and Johnson & Johnson Development Corp., established the
Rocky Mountain Life Science Investor and Partnering Conference
(RMLIPC) in 2009. Celebrating the third biennial conference on Sept. 19, RMLIPC will bring together more than 50 investors to Denver to showcase 30 regional startup companies in the biotech, diagnostic, medical device and pharmaceutical industries. The Rockies Venture Club, along with the Impact Angel Group, are working their connections with local angel investors and entrepreneurs."
Link to the OpEd piece authored by Ken Lund
3:05 pm edt